Here's a trend we are finding as these beautiful photos come in: So many people find comfort in sunrises and sunsets. You might see a couple of those in today's batch of photos bringing us joy.
Our lead photo above comes from Scot: "Kayak fishing in the Outer Banks at Sunset with my daughter tagging along on a stand-up paddleboard. Combination of so many things that provide the energy to keep me moving forward!"
---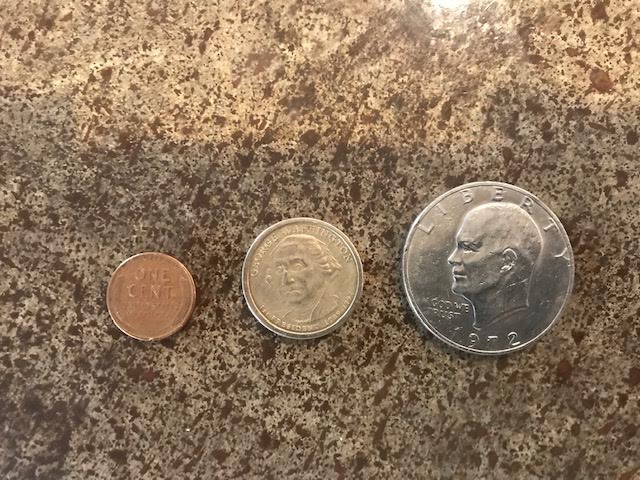 From Jacob: "I've always collected coins but not in the serious collector way. I collect coins that I find on my daily walks and runs or in hallways, sidewalks, anywhere. I picked this up as a little kid with my grandpa. I get a weirdly huge boost of happiness every time I spy a shiny penny or discarded nickel. As trite as it may be, I imagine it's the story every coin has that draws me to it.
"The three coins in the attached picture are all coins I've discovered during this quarantine craziness. The first, a 1946 wheat penny, was right in the street in my sub-division. I love wheat pennies to no end! The George Washington gold dollar was in a pop machine change dispenser of all things. And the silver dollar, my grandfather's favorite coin, was in the grass along a wooded riding/running trail. I felt a tad guilty picking this up as I imagined someone would miss it, so I may put it back for someone else someday."
---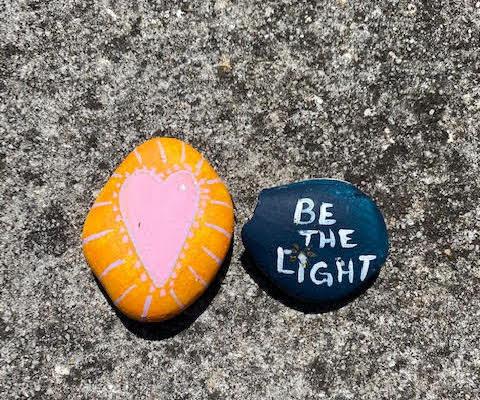 From Jay: "Two simple rocks bring me and my family joy. We're still not sure who in the neighborhood is doing this, but about once every week we get these delivered to our front door. We see them every time we leave or return to the house. I love it!"
---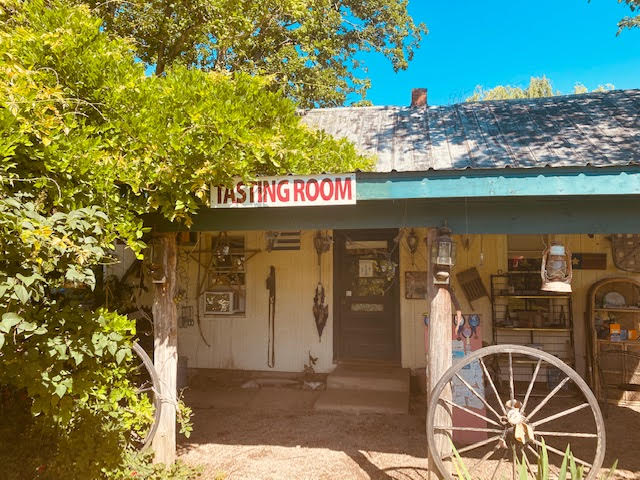 From Leigh-Ann: "Reids Livery Winery Tasting Room in the backwoods of Bowling Green, Kentucky brings me joy in its humble intertwining of family legacy, ingenuity, open spaces and God's creation.
"Enjoying a glass of the award-winning Diamonds & Lace, made from berries grown on our family farm, from a rickety old rocking chair while I survey chickens pecking, horses grazing, peacocks strutting, children playing, cats stalking, dogs sleeping and a brilliant sunset gracing green Kentucky hills is my idea of peace in the midst of chaos. "
---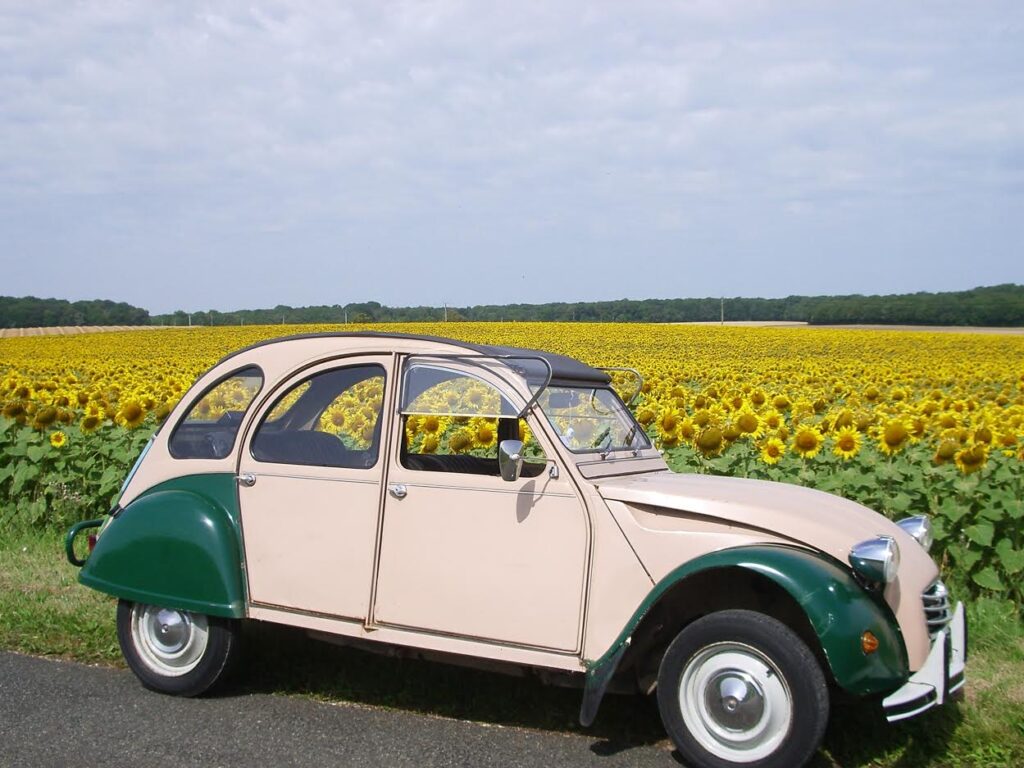 From Elizabeth: "As summer approaches, I start dreaming – this is my 1983 Citroen, that I've had for 25 years and love dearly. She's not much more than a tin can on four bicycle wheels, but she's fearless on all terrains, and if I ever have to push, she's so light I can push her myself.
"My husband, my boys and I take a family road trip with her every summer, always along the smallest country roads, and with the top down we see the world at a pace that's slow enough to drink in the life unfolding around us. People always wave, and it's fun to see the smiles on their faces as we go by. The car seems to bring back memories for so many people, and she has given me many wonderful memories, too."
---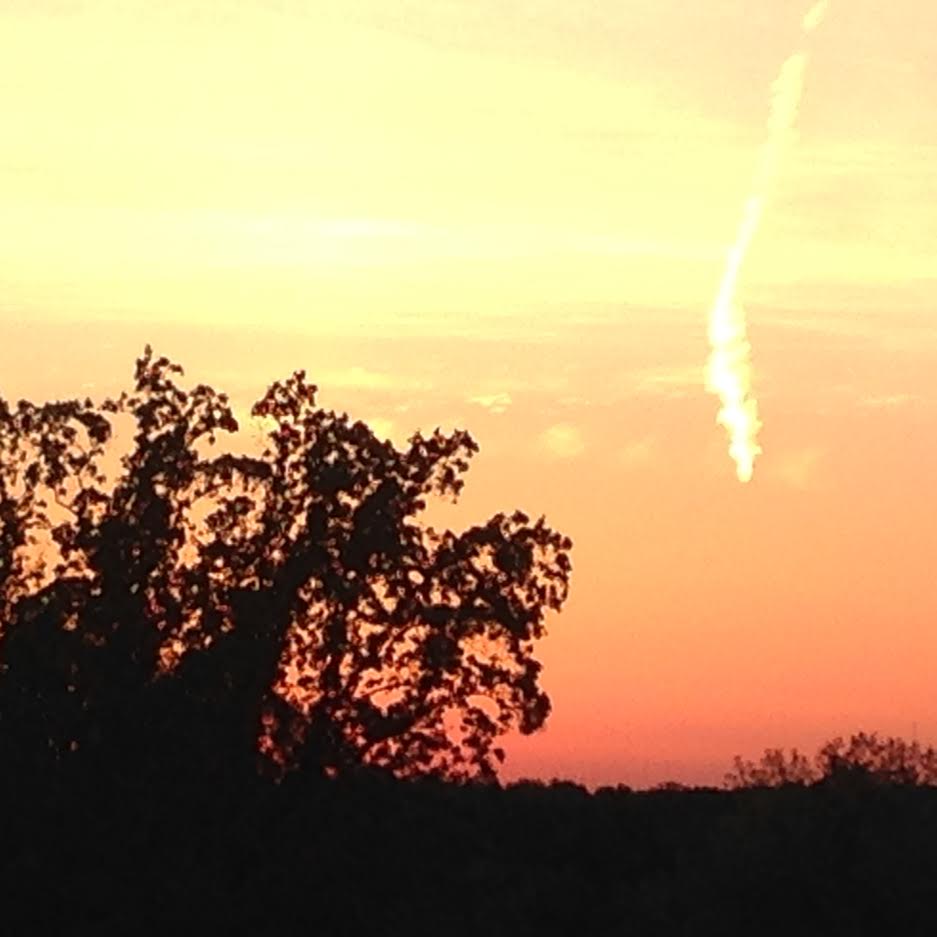 From Jaqueline: "The morning sunrise off my balcony … a new day will dawn."
---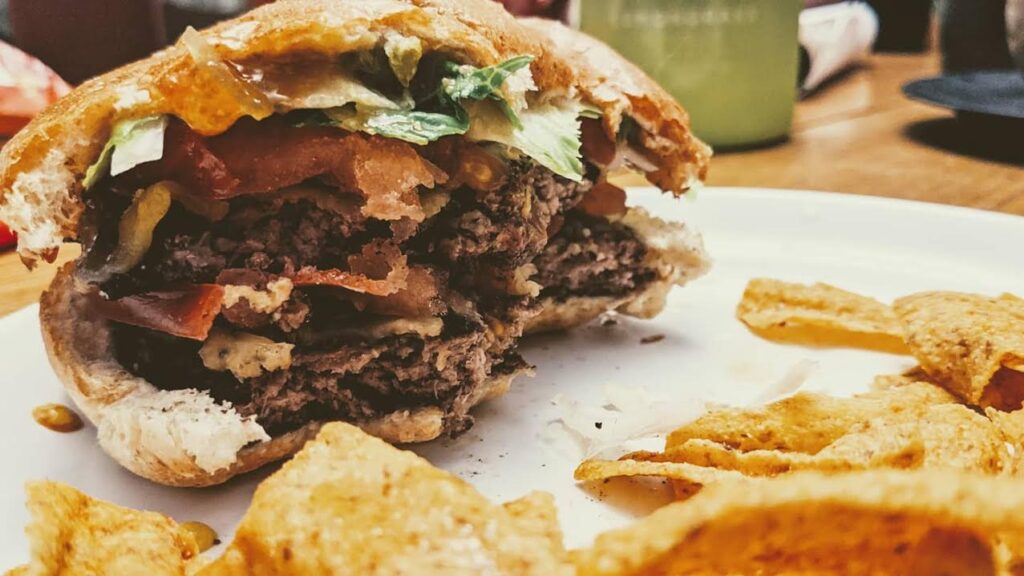 From Jana: "Since being in quarantine, my family started cooking together much more! We've enjoyed trying new recipes and have taken up a real hobby in foodie pics! Ha!"
---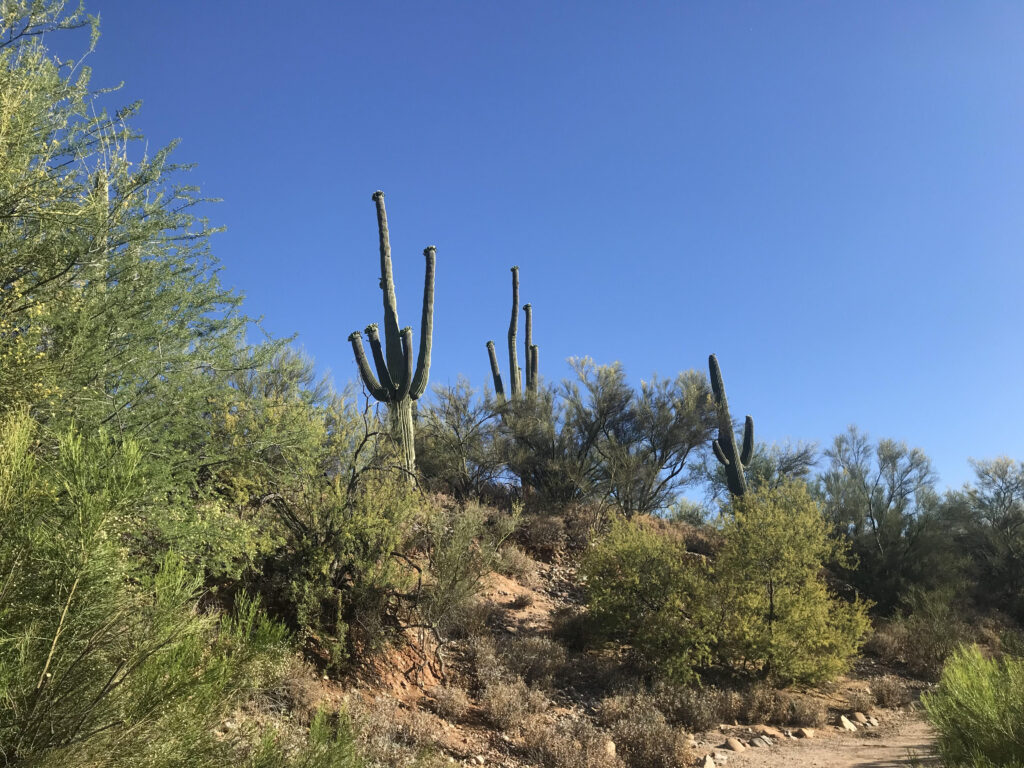 From Lance: "In place of a morning commute, I take a short hike each morning through the open desert."
---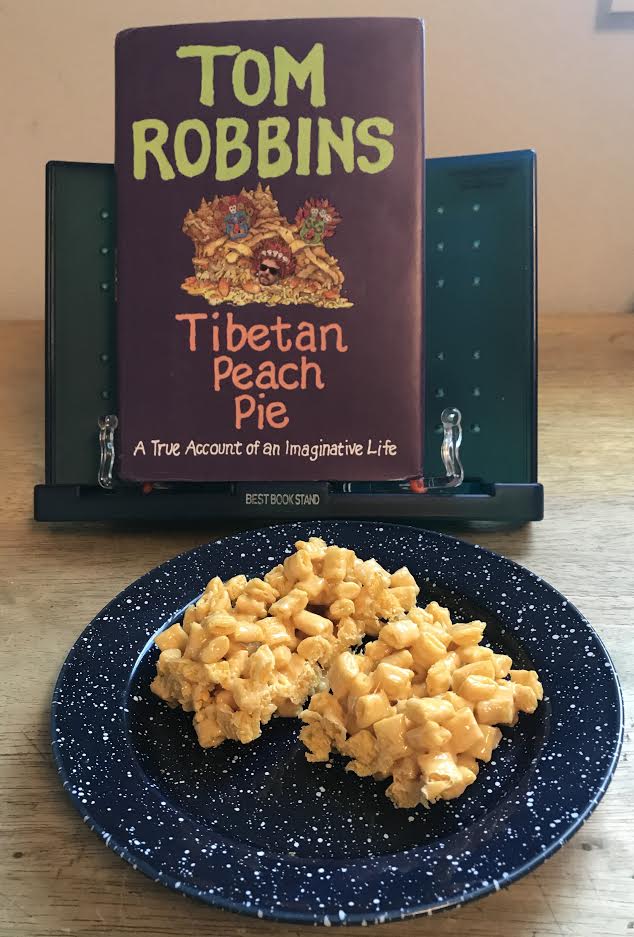 From Bobby: "My quarantine comfort food — Cap'n Crunch treats plus Tom Robbins' memoir, "A True Account of an Imaginative Life."
---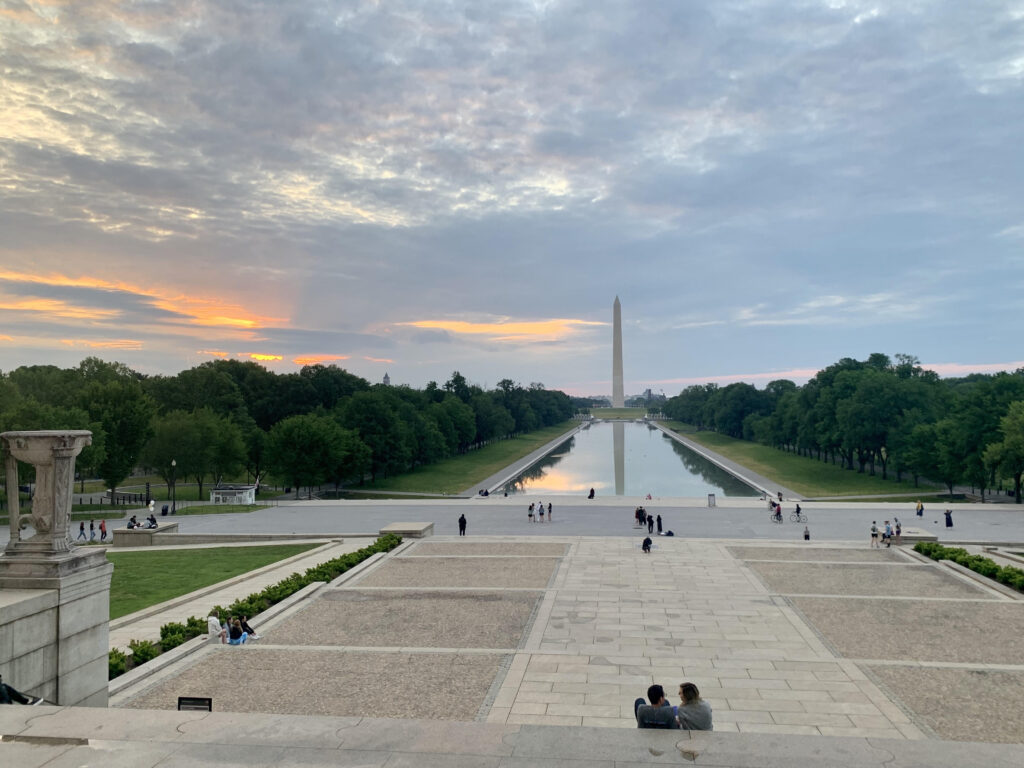 From Caroline: "My friend and I spontaneously decided to run to the Lincoln Memorial to make it for the sunrise and to beat the heat that was coming later in the day. We started our run while it was still dark out and made it back (six miles later) by 8 am."
---