By Joe Posnanski, Cofounder of Passions in America
One of the joys of my life has been reading books to our daughters. They're too old now, which hurts. There is nothing that fully replaces that experience, nothing that can quite connect us in the same way. And of all the reading experiences through the years — the Dr. Seuss books, the Harry Potters, the If You Give a Mouse a Cookie, Harry Maclary from Donaldson's Dairy, Goodnight Moon, Giraffes Can't Dance experiences — the best of all was when I read The Princess Bride to our oldest.
(The youngest would sneak in and listen, too).
William Goldman was known mostly for being a brilliant screenwriter. He won Academy Awards for "Butch Cassidy and the Sundance Kid" and "All The Presidents Men," and he also wrote Marathon Man, Misery, Heat and so on. He wrote all genres, across the board, horror and comedy and drama and some mix of them all. He also wrote the movie "Princess Bride," which I contend is in its own way the most perfect movie ever made. It is, in its own way, the most perfect movie ever made because I literally have never met anyone who doesn't love it.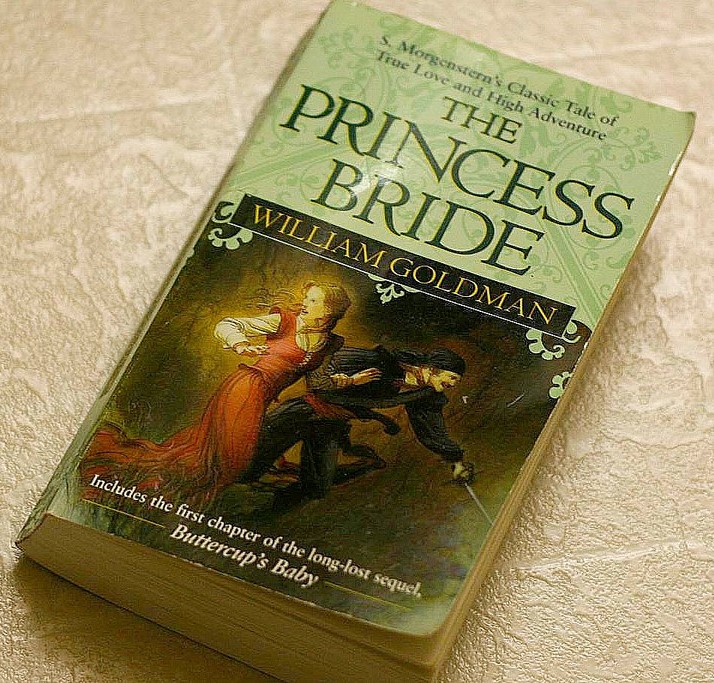 The book is less well-known but breathtaking in its wonder. To read "Princess Bride" to a young girl — I suppose Elizabeth was 9 or 10 — is to introduce the sheer joy of storytelling into her life.
"The year that Buttercup was born," it began , "the most beautiful woman in the world was a French scullery maid named Annette."
That's how you begin a story.
But in many ways, that's not the beginning. Goldman wrote a wonderful introduction to the book which started like this, "This is my favorite book in all the world, though I have never read it."
Now that's how you REALLY begin a story. The conceit of "The Princess Bride" is that Goldman didn't write it, that it was actually written by S. Morgenstern and Goldman's role is simply to guide us through the book. That allows him to tell a story within a story within a story, and it's so charming and sweet and thrilling that, well, if you have a child, boy or girl, who is old enough to understand but young enough to read to, stop what you're doing. Read "The Princess Bride" to them.
Or call me. I'll do it again for nothing.