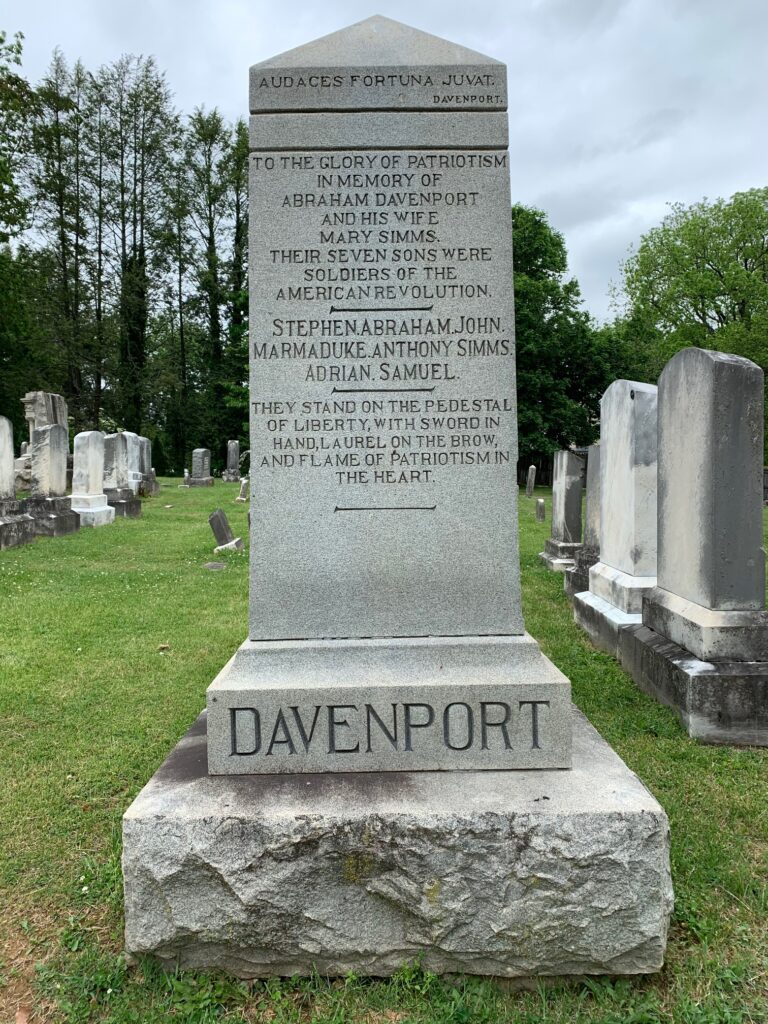 One of my great passions is history, particularly American history. I find comfort and inspiration in looking back and seeing how Americans have endured through difficult times and, in the words of Abraham Lincoln, been touched by our better angels.
This monument is in Edge Hill Cemetery in Charles Town, West Virginia. It honors the seven Davenport sons who served in the Revolutionary War. The family still resides in the area.
I look at the names:
Stephen.
Abraham.
John.
Marmaduke
Anthony Simms.
Adrian.
Samuel.
The names, the monument, it reminds me that every generation of Americans has faced great challenges and through courage, sacrifice, and a sense of community has found a way to pull through. A bet on America has always been a good bet. It still is.