On Farm to Market Road between Floorsville and La Vernia, Texas, there's a landmark that everybody knows. Directions around those parts go something like this: "You'll want to turn left at the Volkswagen in the tree."
There's no way you can look at that photo without smiling.
And that's the whole point. We are asking you to send us a photo like this one RoRo sent us, a photo of something that brings you joy during these trying times.
If you are new here, first of all, welcome: We call this place Passions in America. What we try to do here is explore the hobbies, pastimes, collections, activities, puzzles, recreations, pursuits, and small obsessions that inspire us, unify us, embolden us and give our lives balance, definition, and happiness.
But what does that mean in the time of a pandemic?
We are learning what that means. Today is our official kickoff of this "Photo. Forward. Food" campaign — details forthcoming — but the truth is that word leaked out early and we are already getting flooded with photographs. They are extraordinary and wonderful. We have spent the last few days laughing and crying and feeling utterly inspired.
Liz tells us of the "COVID-Canine Project" she started to raise spirits during these tough times. She has her Facebook friends send photos of their dogs. And then she sketches the dogs with colored pencils she bought years ago and had always planned on using someday.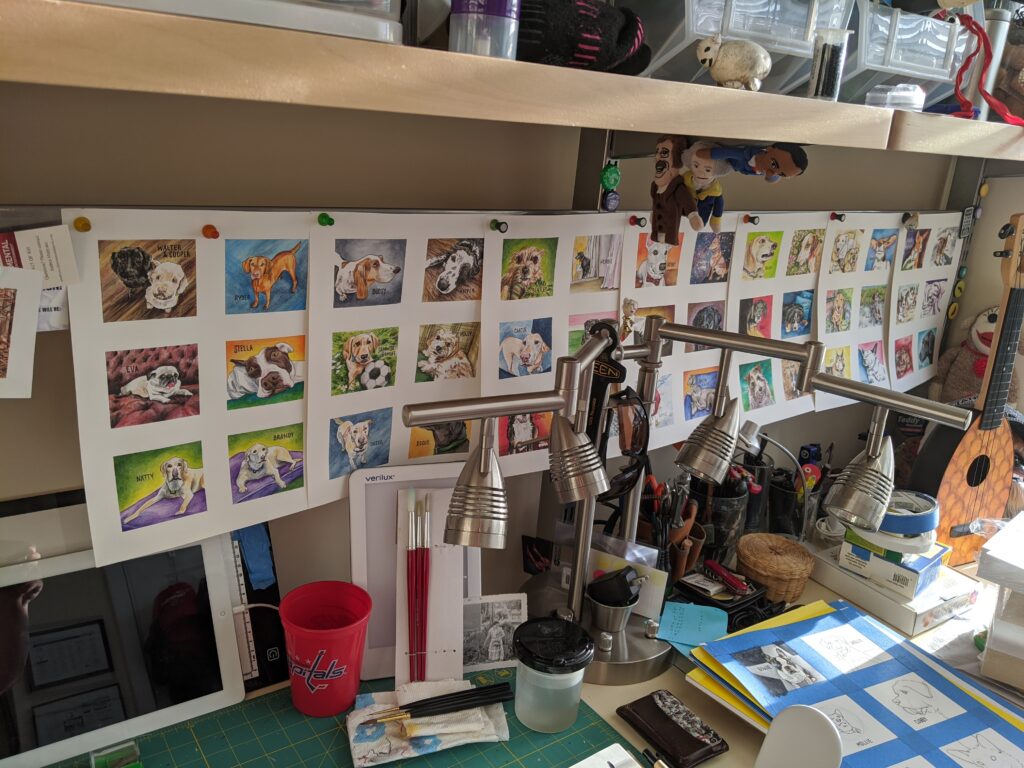 Chilton sent us a photo of a tomato tarte she made from a centuries-old recipe in Burgundy. She came home with the recipe after a vacation there, and making it, she says, carries wonderful memories of friends and good wines.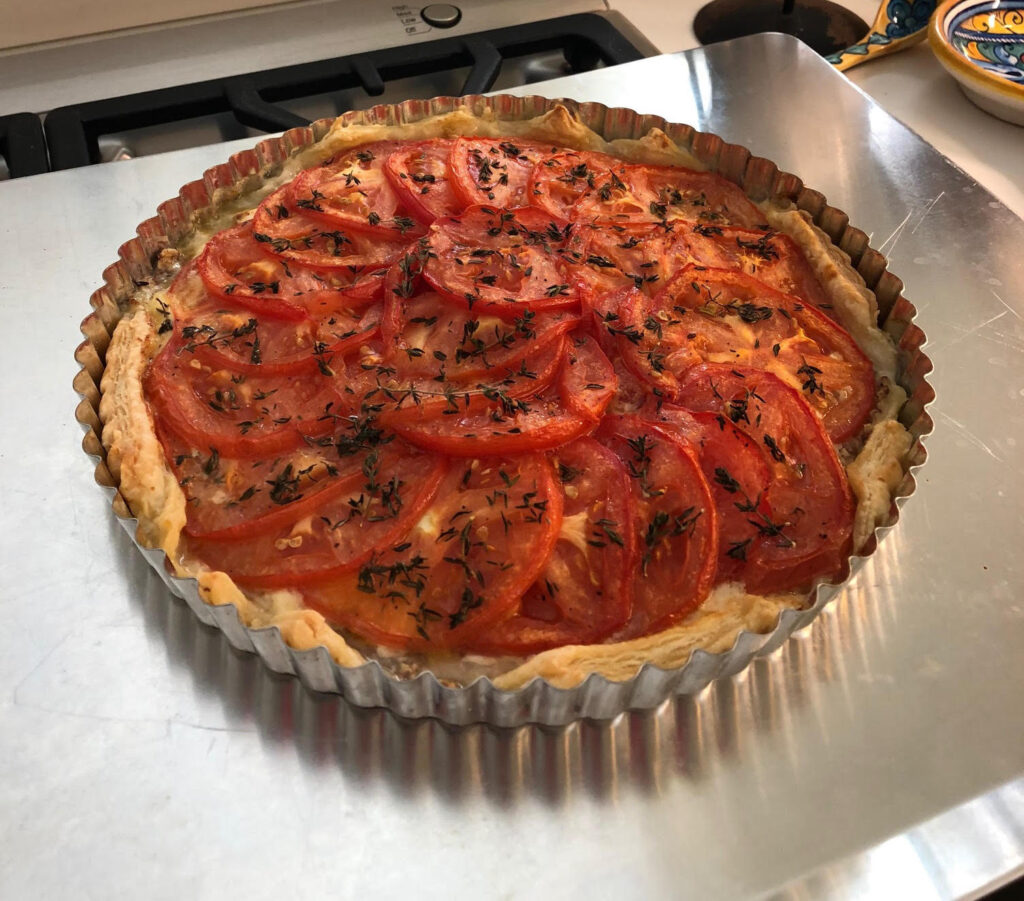 Bryan stood behind his father and his son fishing — and watched his son catch his first fish — and yes just seeing the photo sparks the feelings of what it was like to be there.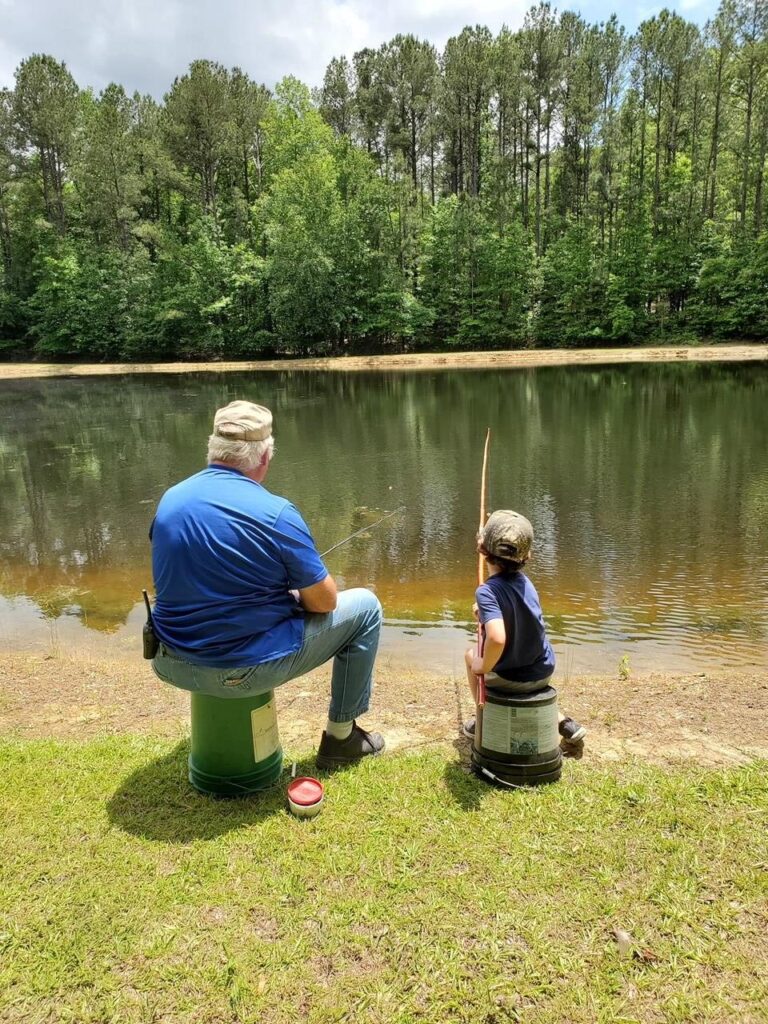 Hundreds of these photos have poured in. Photos of families playing games they haven't played in decades. Photos of so many pets in silly and adorable poses. Heck, while I was typing these words this photo came in from Lee, a photo of Bobo watching over his bridge activities.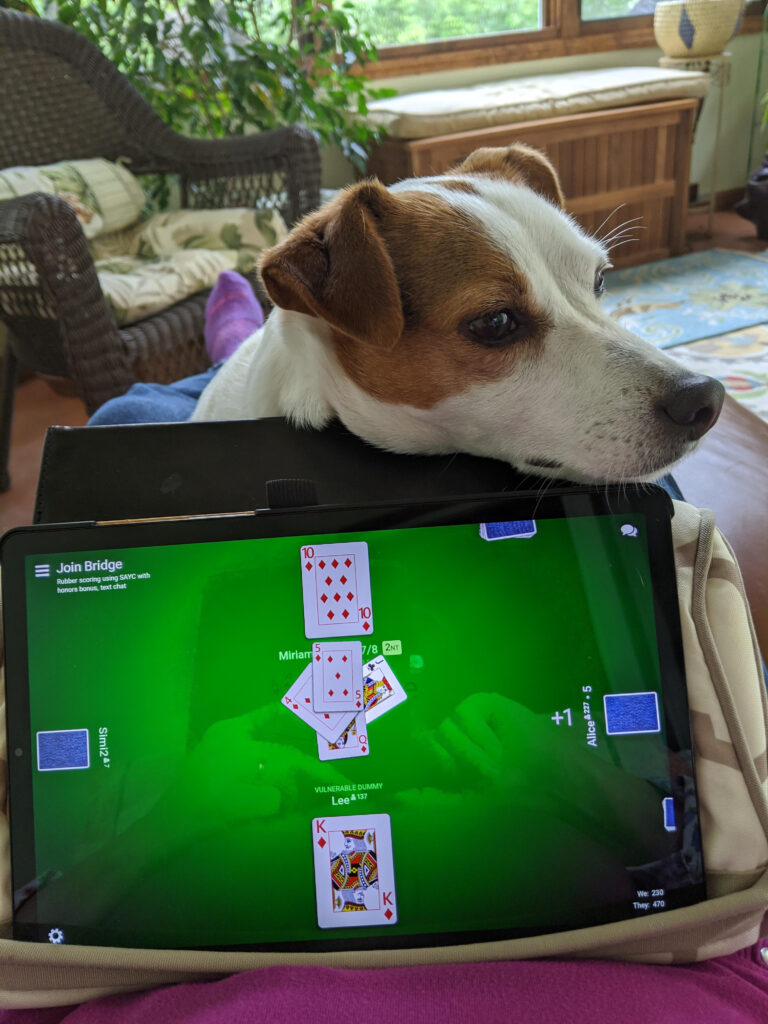 People have sent us funny things they encounter on their daily walks, jaw-dropping scenes from nature they are noticing in a new way, hobbies they have picked up during the quarantine, inspiring ways we have learned to cope with the difficulties of being apart.
Going through these photos has been so incredible, so heartening, so touching, so hopeful.
And, again, we hadn't even kicked off the campaign yet.
Now we are kicking it off. It's a simple three step process — so simple that you only have to do the first two steps, and we'll handle the third.
Step 1: Take a photo of something that brings you joy, comfort, serenity, hope.
Step 2: Forward it to us with a line or two of explanation at [email protected]
Step 3: We'll take over — for every person who sends us a photo, we will donate $10 to the D.C. area charity and food bank "So Others Might Eat (SOME)." We have this crazy dream that we might get 2,500 people to send us photographs. That's a lot, but that would be $25,000 for SOME — enough to make 62,500 meals and a huge difference in the lives of so many.
We see this as a fundraiser. And we also see this as a spirit-raiser. We will be posting those photos here — in fact, in addition to the photos you see here in this post, you already can check out our first photo gallery. We think you'll be inspired. We certainly are.
One final point: Because we are posting these photos, please make sure to only send ones you are comfortable with being made public. We will not post photos that create privacy concerns.
If you click here, you can see a photo forwarded by Passions in America co-founder Dan McGinn. And here I will include mine below — it's a photo of my oldest daughter, Elizabeth, who just graduated high school and is helping us sort through the photographs. She is passionate about Anne Boleyn, and the other day — on the anniversary of Anne Boleyn's beheading — she decided to design, sketch and sew Anne Boleyn's scarf and headdress and then dress up.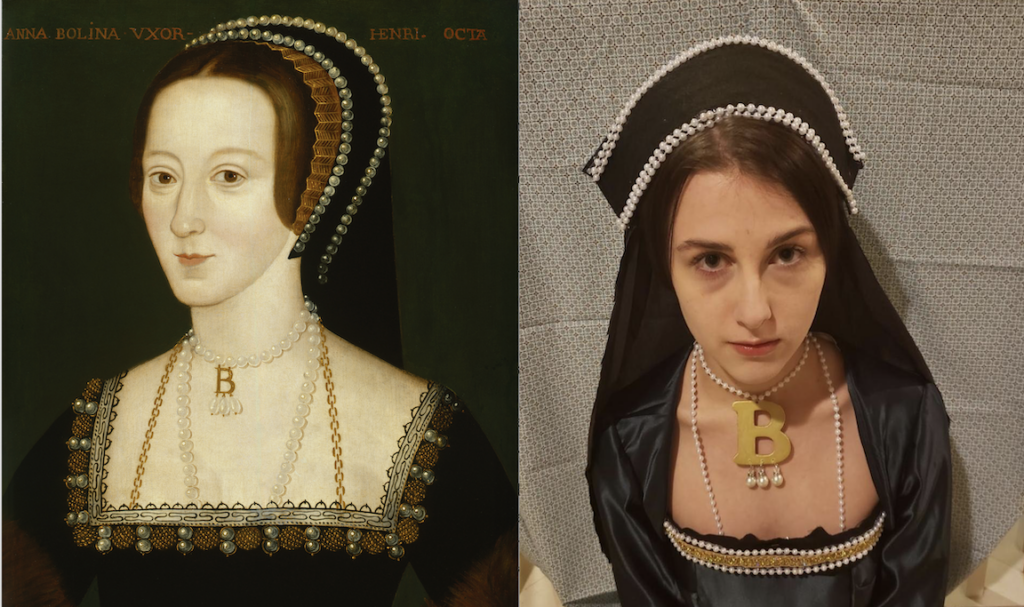 Elizabeth is the one on the right.