The photo above comes from comedian, actor, writer and all-around great guy Jeff Garlin. It is his Chicago Bears jersey. When asked to "Enter name," on the back, he did exactly that. And even without sports, it makes him laugh. It makes him happy.
As the photos continue to pour in — and we continue to raise money for the D.C. area foodbank SOME (So Others Might Eat) — we are beginning to get a feel for those little things that help us through these times. They are the small things that make us smile, make us laugh, help us remember happier times, give us feelings of comfort.
They are completed puzzles and pink sunsets and crocheted scarves and flowers coming up in our gardens. They are bicycles that give us a sense of freedom and places where we fish and bread that we bake and old games that we are playing again with our families.
We would love it if you would send us a photo of something making you feel hope and delight and happiness.
In the meantime, here are just a few of the beautiful photos that come in:
---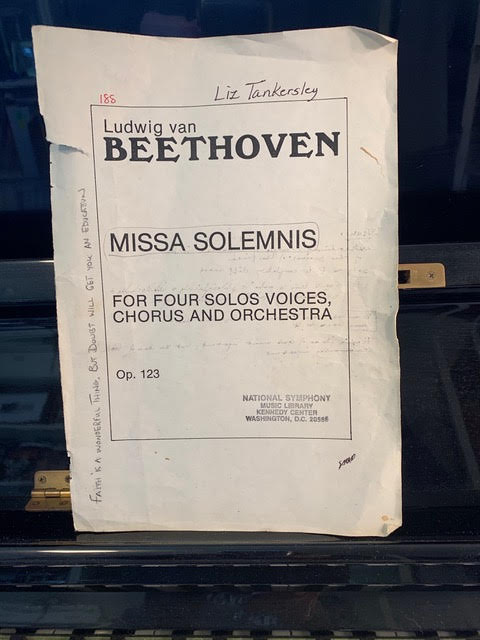 From Liz:
"This is the vocal score to one of Ludwig van Beethoven's greatest compositions, Missa Solemnis, which I was to have sung, with the Choral Arts Society of Washington, at the Kennedy Center this fall.
"Though it is highly unlikely that the concert will go on, I take enormous pleasure in reading through this score, and all the markings I have placed in it over the years in previous performances. I listen to the piece on Spotify and am transported away from daily life onto a higher plane of emotion and joy. Music will get me through this crisis, as it has done all my life."
---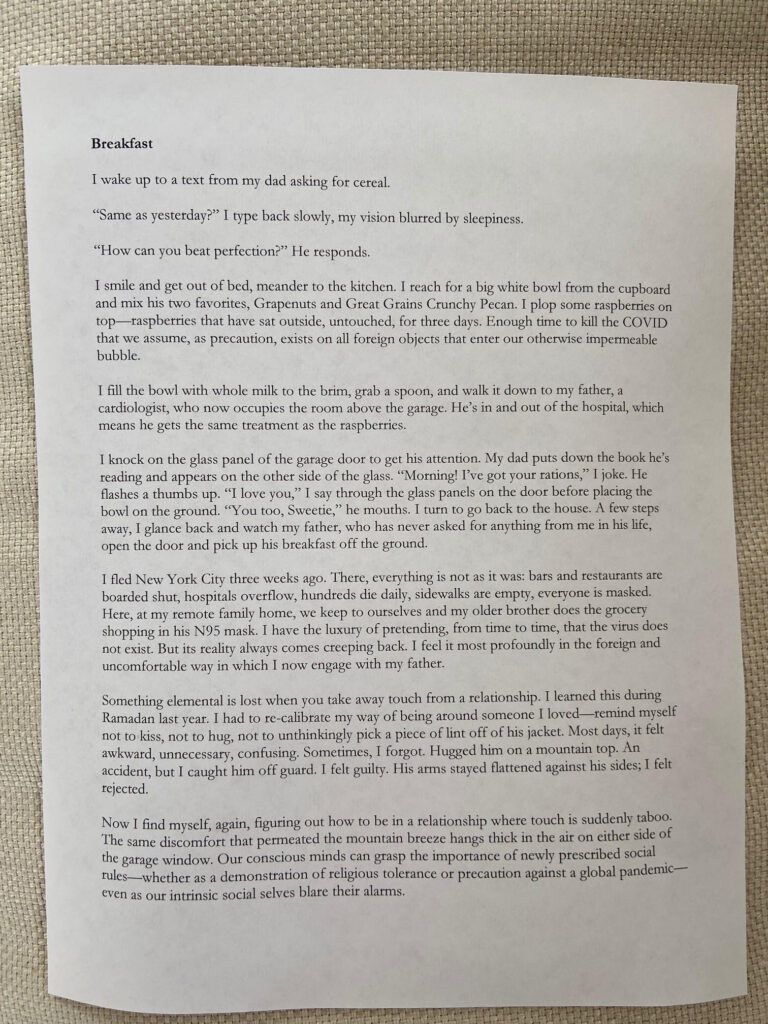 From Joan:
"My daughter finding time and space to write.  This from the early days, before we added risk back in, holding onto something greater than fear." 
---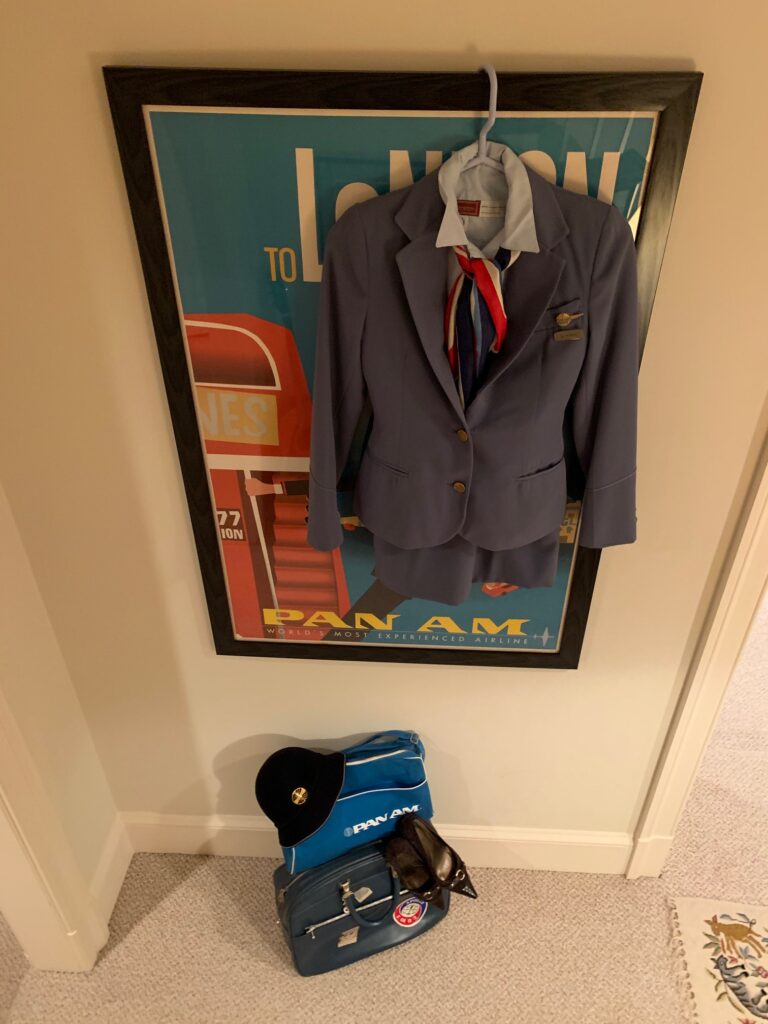 From Debby:
"Remembering wonderful travel memories and looking forward to a time when we can explore the world again."
---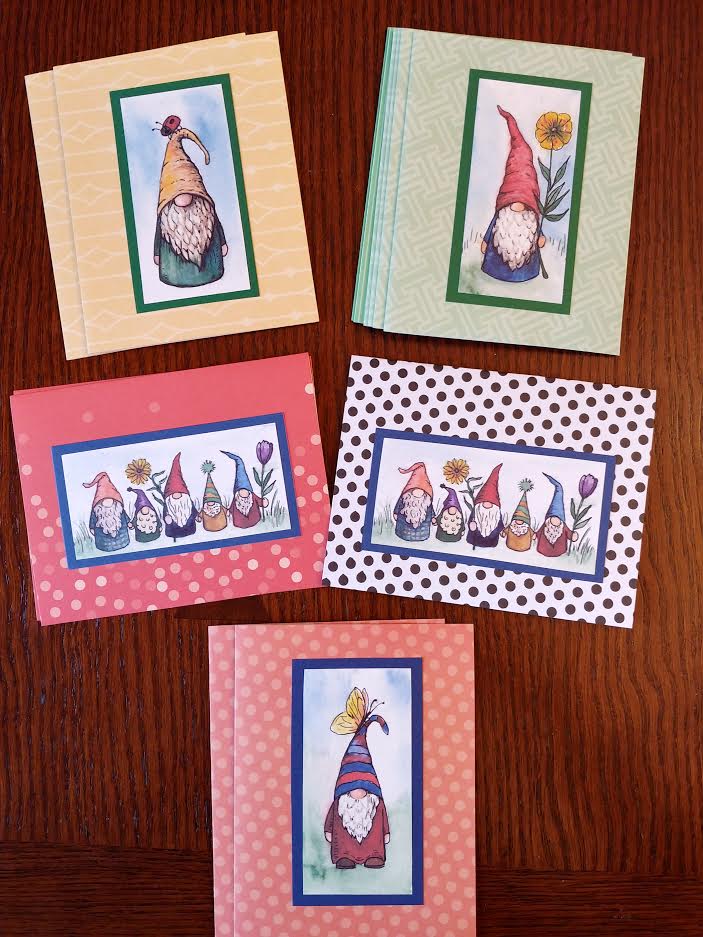 From Terry:
"I have made around 200 note cards and sent out almost 100 in the last two months. Social media can be great, but to me a handwritten note is special. Unfortunately, it's becoming a lost art that I am doing my best to revive. 
"People think they can't do it because they don't know what to say or their handwriting is terrible, but many times the words aren't important. It's always a pleasant surprise when I find a note or letter in the mailbox. Holding a card in your hand says, 'Someone was thinking of me.' It can be re-read over and over. It can say, 'You're not alone.'"
---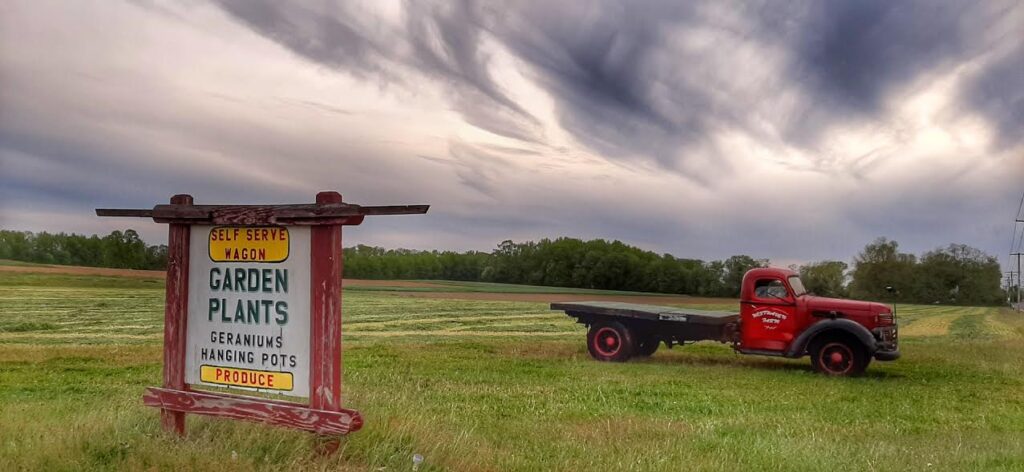 From Mark:
"Upper Freehold, N.J. — Bruce Springsteen's hometown — is farm country: Sod, corn, and horses. We love the peacefulness out here. There is a farm about a half-mile from us. We buy flowers there in the spring, veggies in the summer, pumpkins in the fall, and Christmas trees in the winter.
"Sometimes my kids and I walk up just to see the pigs.
"In the spring, they put an old red truck out by their sign. It's comforting to see it in all weather, under all kinds of Central Jersey skies. 
"Not sure why, but the truck hasn't been out. And I've missed it, it's old timeliness comforting. 
"But, I saw they put it today! And I smiled. It was like seeing an old friend after a long quarantine."