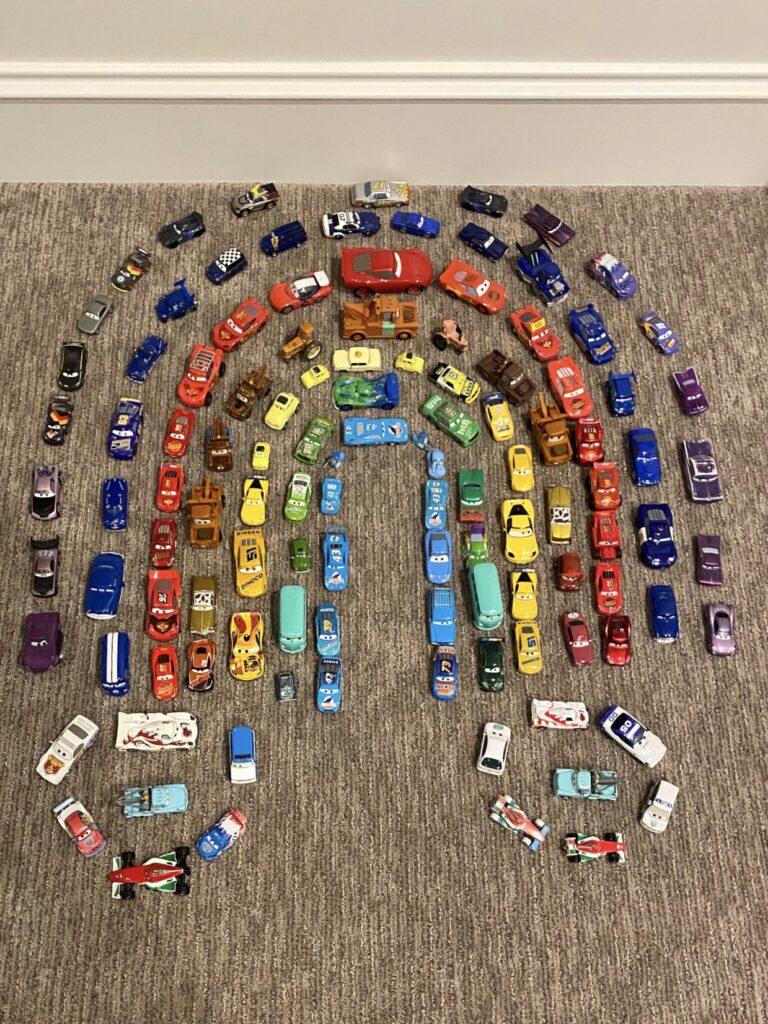 A grandfather named Steve sent in this photograph that has brought him joy during these times. It is an arrangement of Matchbox cars set up by his 11-year-old grandson Eli.
"Eli," Steve says, "is a special needs love angel who happens to love colors and cars. Eli and his Mom, Lisa, spent a lot of time during quarantine with his favorite Disney cars, arranging them just so."
We don't believe there can be a more beautiful representation of the joy we're hoping to spread.